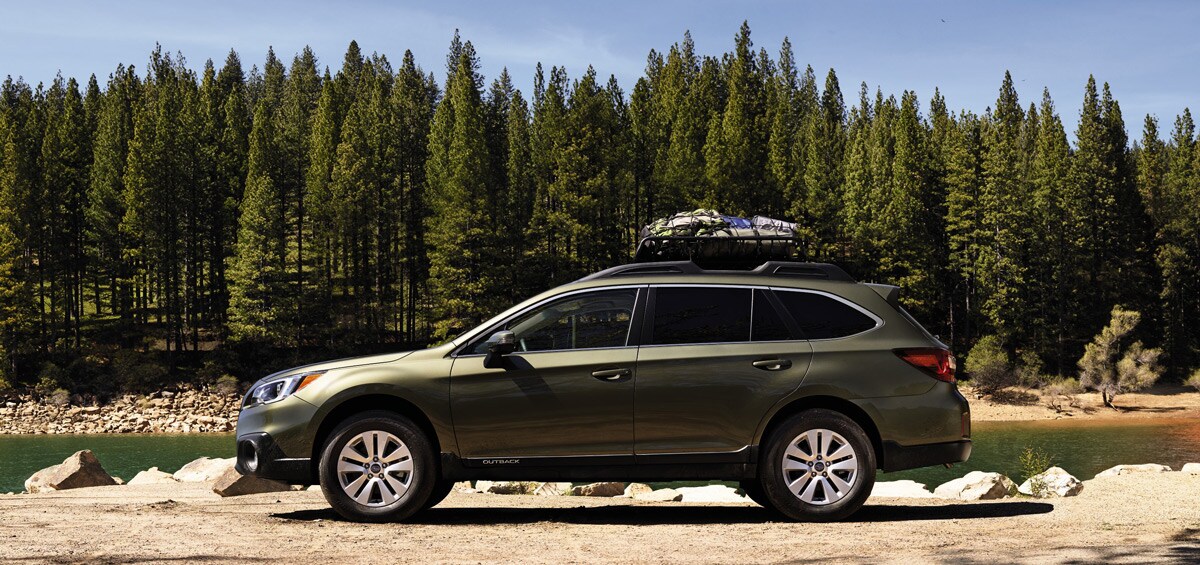 2019 Subaru Outback a Go-Anywhere SUV for Family Trips and Off-Roading Alike
When it comes to sport utility vehicles that veritably define "utility" to go more than the extra mile, there are few equipped quite like the 2019 Subaru Outback. In several builds across its 2.5i and 3.6R trims, including Premium and Limited with 2.5- and 3.6-liter, 4-cylinder and 6-cylinder engine options, select 4-cylinder iterations even built to Partial Zero-Emissions Vehicle standards, 2019 Outback is, from the start, designed to excel atop diverse terrain while remaining a model of fuel economy. But don't take our JK Subaru word for it. Bumper to bumper, it's plain to see that 2019 Outback's designed for the long haul.
A Powertrain to Take You Places with Efficiency
2019 Outback revs out the gate with up to 175 horsepower and 174 pound-feet of torque in its 2.5-liter engine build, and that means plenty of power, and with an impressive EPA-estimated city/highway fuel economy of 25 mpg and 33 mpg respectively. Take the step up to 2018 Outback's 3.6-liter engine, and you can take advantage of a hard-charging 256 horsepower and 247 pound-feet of torque, and with a nonetheless comparable EPA-estimated 20 mpg city and 27 mpg highway mileage. And the ride remains smooth and quiet thanks to a CVT automatic transmission, which showcases steering-wheel-mounted paddles for selecting preset ratios to get the hands-on feel of control of a manual transmission.
Over uneven ground and even through snow, 2019 Subaru Outback tacks reliably. That's thanks to its all-wheel drivetrain, along with smart drive features like hill-descent control, which modulates brakes during steep declines, and X-Mode, delivering low-speed traction control on which you can depend. Each helps keep Outback firmly planted on the ground, whether you're on the road or headed off the beaten path. Traversing sharp mountain curves at a quick pace? Active Torque Vectoring helps make sure Outback retains the stability to surmount them. And with 8.7 inches of ground clearance for obstacle avoidance and grille shutters to improve highway fuel economy, 2019 Outback goes above and beyond no matter what the destination. So load up atop Outback's adjustable, pivoting roof-rack crossbars, and head out.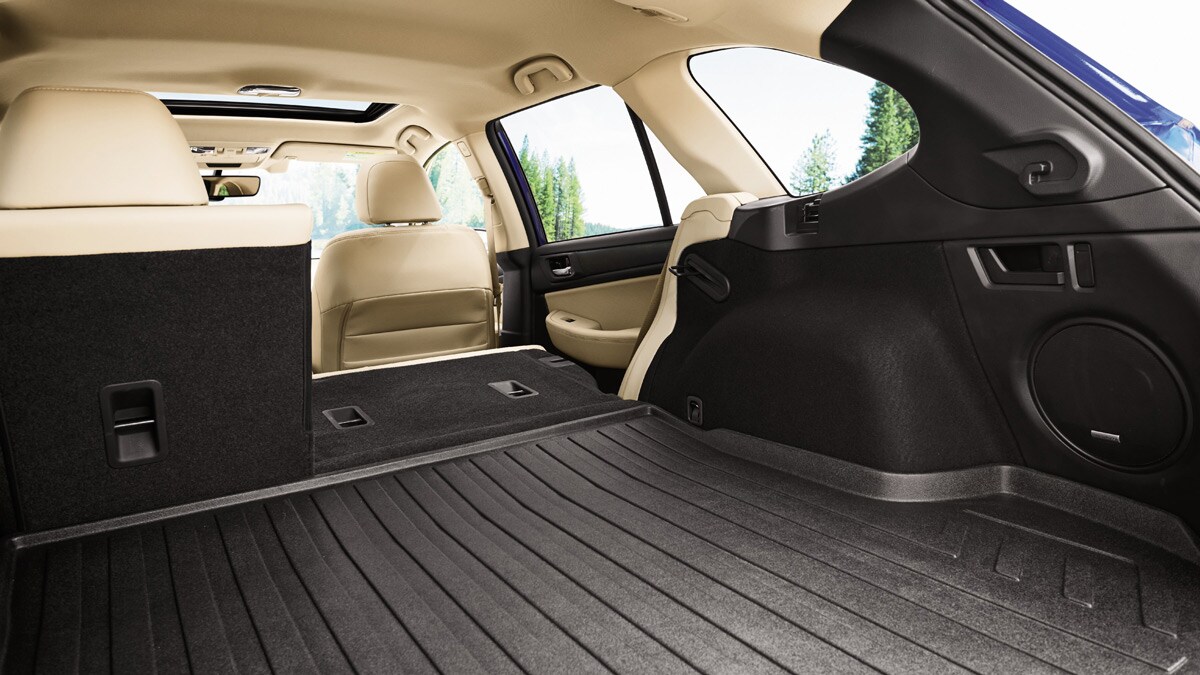 Myriad Comfort, Convenience and Safety Features to Boot
And since you're hitting the road, you might as well do it with peace of mind. 2019 Subaru Outback delivers on a roomy, relaxing interior, surely with basics like power windows, air conditioning, power mirrors and cruise control coming standard to define the trip, but likewise with premium features to take it to the next level. A 6.2-inch touchscreen audio system with Aha, iHeart Radio, Pandora support helps keep your favorite media at your fingertips, and Bluetooth connectivity makes it easily wirelessly accessible from a compatible smartphone or media player. Add in 2019 Outback's USB port offering, and your connectivity options expand.
When it comes to safety, the SUV goes the distance, too. A rearview camera makes it a snap to envision nearby vehicles and objects while parking and reversing, and 2019 Outback shows off a few advanced safety features to appeal to the all-terrain segment. Subaru EyeSight technology helps mitigate the effects of collision, and elements like under-seat-cushion airbags add an extra layer of protection against submarining.
A Test Drive in a 2019 Subaru Outback is Just Around the Corner | JK Subaru Proudly Serves Drivers in the Nederland, TX Area
Looking for more information on 2019 Outback? Just want to hop in behind the wheel and take a model for a spin. Our 1800 Highway 69 N. showroom can make it happen. Stop by and see us today, and we'll make the trip worth your while!