If you are in the market for quality Subaru accessories or replacement auto parts, our team at JK Subaru in Nederland, TX, is here to help. Visit our parts center today and explore our wide selection of genuine Subaru parts, accessories, and replacements at competitive prices near Beaumont, TX! Our dedicated parts department staff is always here to help if you are unsure where to start your search, so do not hesitate to give us a call or chat with our team online if you need assistance!
Find the Right Part for Less at JK Subaru
At JK Subaru, we have everything you need when it comes to high-quality Subaru auto parts. Whether you need a windshield wiper replacement or a new accessory for a weekend getaway, we have you covered. The following parts and accessories are now available at our Nederland, TX, parts center: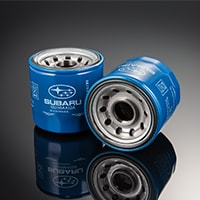 Oil Filter
Replace your oil filter frequently to maintain a clean engine and prevent potentially harmful contaminants from accruing over time.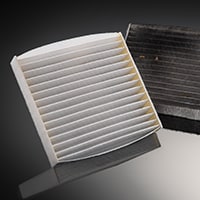 Air Filter
Replace this essential filter to help keep your vehicle free from harmful contaminants that include outdoor debris and dirt.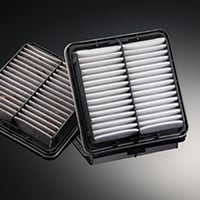 Cabin Air Filter
Replace this filter - which filtrates your air conditioning and heat vents - to avoid the health effects that particles like dust, dirt and pollen may pose.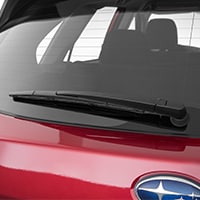 Install new windshield wiper blades to maintain visibility, improve safety on the open road and avoid the potential risks that cracked or damaged blades present.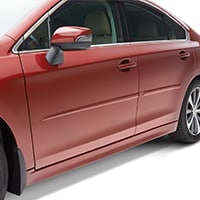 Bolster your vehicle's side support with body moldings, available for the car door and panels.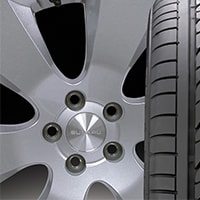 Wheel Locks
Prevent tires or wheels from being lost and stolen by installing wheel locks to secure lugs and keep these components firmly in-tact.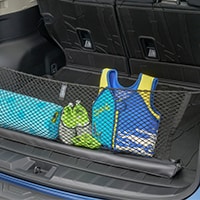 Cargo Nets
Improve storage utility inside your vehicle by adding cargo nets, which provide extra space for materials you pick up or bring along for the ride.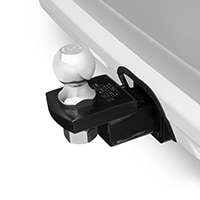 Order a trailer hitch to securely transport your boat, jet ski, trailer or camper confidently.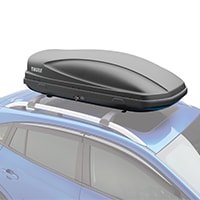 Thule Cargo Baskets
Buy this up-top cargo basket installation and preserve precious interior space by storing your camping gear and tie-down equipment above.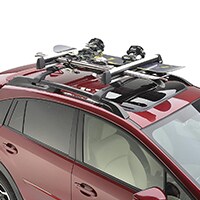 Crossbars
Place an order on crossbars to complement roof rails and secure your sport bikes and outdoor supplies seamlessly.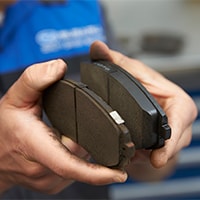 Brake Pads
Install new brake pads to support your vehicle's essential brake system, improve safety and amplify the quality of your driving experience.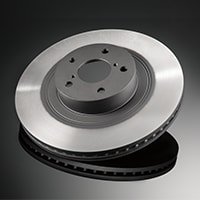 Brake Rotors
Replace old brake rotors to complement the essential functionality of your brake system, as this component uses the surface to squeeze pads together and bring your car to a halt.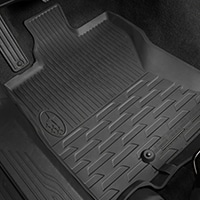 All-Weather Floor Mats
Set your vehicle up against the elements with one of our protective floor mats.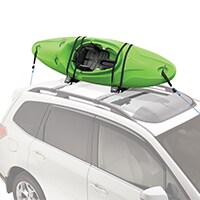 Kayak Racks
A kayak rack is a simple, affordable addition to your new Outback or Forester, helping you load your gear for a weekend camping trip or solo kayaking journey.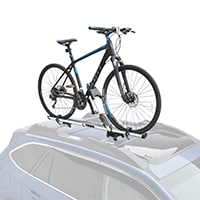 Bicycle Rack
Our bike racks are easy to set up and endlessly practical, helping you bring the entire family's gear on a road trip without any unnecessary hassle.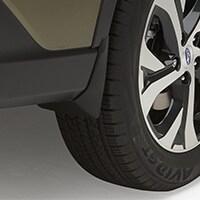 Splash Guards
Our splash guards help protect your Subaru model from wet weather and unpredictable driving conditions, maintaining your vehicle's exterior strength and body detail.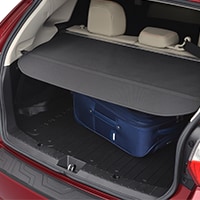 Luggage Compartment Cover
Luggage compartment covers help secure your belongings during travel while offering protection during turn-heavy trips.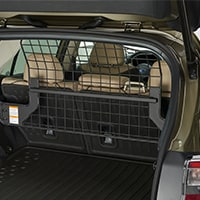 Compartment Separator
Perfect for traveling with pets or fragile belongings, a compartment separator will keep your vehicle secure for the long run.
JK SUBARU

1800 HIGHWAY 69 N.
Nederland, TX 77627