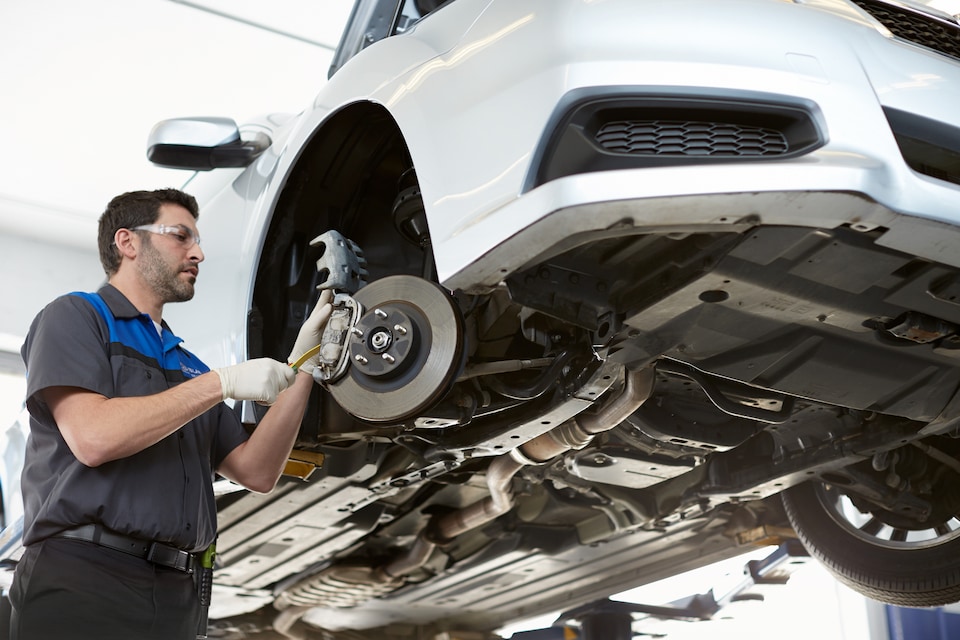 Brake Service, Brake Pads & Brake Fluid Replacement at JK Subaru Serving Nederland, TX
We all want to keep our Subaru vehicles running for many miles down the road and the best way to continue to drive your vehicle is to keep up with routine maintenance like brake repairs. Your brakes are the most important safety system in your vehicle, without them you can quite literally run into a lot of problems. Being able to stop or at least slow down at a moment's notice is what helps you avoid accidents with other drivers on the roads of Beaumont.
At JK Subaru, we can help you keep your brakes working at one hundred percent with our service center. We have skilled technicians that have worked for countless hours on a variety of Subaru vehicles so you can rest assured that your baby is in good hands with us. 
When Should I Replace My Brakes?
Brakes should be inspected and repaired, if needed, regularly because they truly are one of your more important safety features on your Subaru vehicle. There are a few things that you can look out for when you think you might need to replace your brakes like if you hear a grinding or high-pitched noise your brake pads might be worn out and in need of replacement. You can also take a look at your brakes and rotors through the wheels of your tires.
Brake Services Done at JK Subaru
There are several different aspects to your brakes and all of them should be given some attention if you want to drive at peak performance. The Subaru brake services that we offer at JK Subaru include:
Brake Repair
Brake Maintenance
Brake Fluid Flushes
Brake Pad Replacement
So, when you're vehicle requires a service, we encourage you to make the short drive from Nederland, TX to our service center and we will get your brakes fully functioning once again before you know it! We look forward to seeing you at JK Subaru soon.